Free Shipping On Orders Over $25.00
DermaLazR ™ - Fast And Permanent Hair Removal At Home
$145.00 $89.95 Save $55.05 Sold out
Say goodbye to shaving, waxing, and expensive IPL clinic treatments FOREVER
Imagine being able to have a smooth as silk Hair free skin all year round without expensive hair removal treatments.
Now, you can  get rid of stubborn and thick body hair fast and forever.
The DermaLazR is the world's best permanent hair removal solution, that will help you get rid of hair in unwanted places.
The light pulse works under the skin's surface to target hairs at the root to inhibit their growth. It won't cause irritation at all!
How It Works
DermaLazR works beneath the skin's surface by targeting the melanin in the hair follicle, helping to break the cycle of hair regrowth.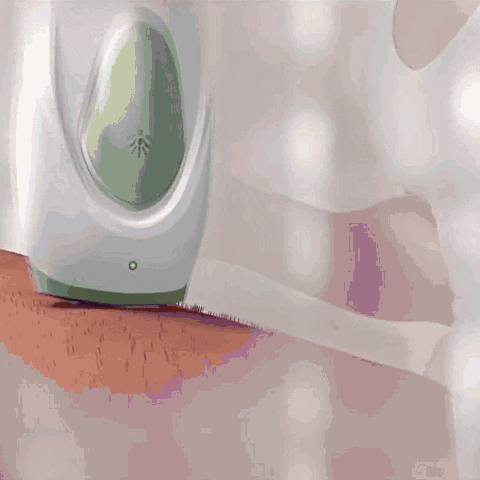 Think of it this way, no more expensive salon treatments, no more razor bumps or stubborn hairs, and no hair regrowth.
With DermaLazR you'll be rockin' your beautiful smooth as silk hair free skin anytime.
Special Features
A Quick and Efficient Treatment

- Designed to treat female facial hair from the cheeks down, including chin, upper lip, neck, and sideburns; it also can be used for men to remove hair from private parts. You will see a great reduction on your hair regrowth after just one cycle.

Intense Pulse Technology

- The same laser removal technology used by professional beauty salons and dermatologist

Safe and Easy To Use

- DermaLazR is equipped with a UV filter to ensure safe light intensity, a pair of goggles to protect your eyes, detachable cable cord and portable size.
HOW TO USE:
No batteries or charging is required, plug new wave in and you are set to go.
Shave prior to use for the best results, especially is the area is extra fuzzy.
Power on your New Wave device and choose a power setting (we recommend first time users start on the first setting).
Place the device perpendicular to the skin and activate the laser treatment.
Repeat until the desired area has been covered
Product Specification
Material: plastic
Mode: 5 modes
Color: white
Plug type: US, EU
Voltage: 100-240V
Irradiation times: 300,000
Size: 13.5 x 5.5 x 3.8 cm / 5.3 x 2.2 x 1.5in
We're proud to have over 4,000 happy DermaLazR users around the globe living free of unwanted hairs. 
We know our product works so well we are even willing to put our money where our mouth is and give you a 30 day money back guarantee.

If you order right now you will be able to finally get rid of unwanted hairs and feel comfortable and confident in your body.


Estimated delivery:
US: 5-7 Days
Rest Of World: 1-2 weeks
star_rate
Satisfaction Guaranteed
attach_money
Money Back Guaranteed
local_shipping
World Wide Shipping